Current Research
Markov decision analysis comparing possible causes of anorexia nervosa
Producing easily understandable estimates of the probability of a single female developing Anorexia Nervosa using decision analysis with Markov modeling.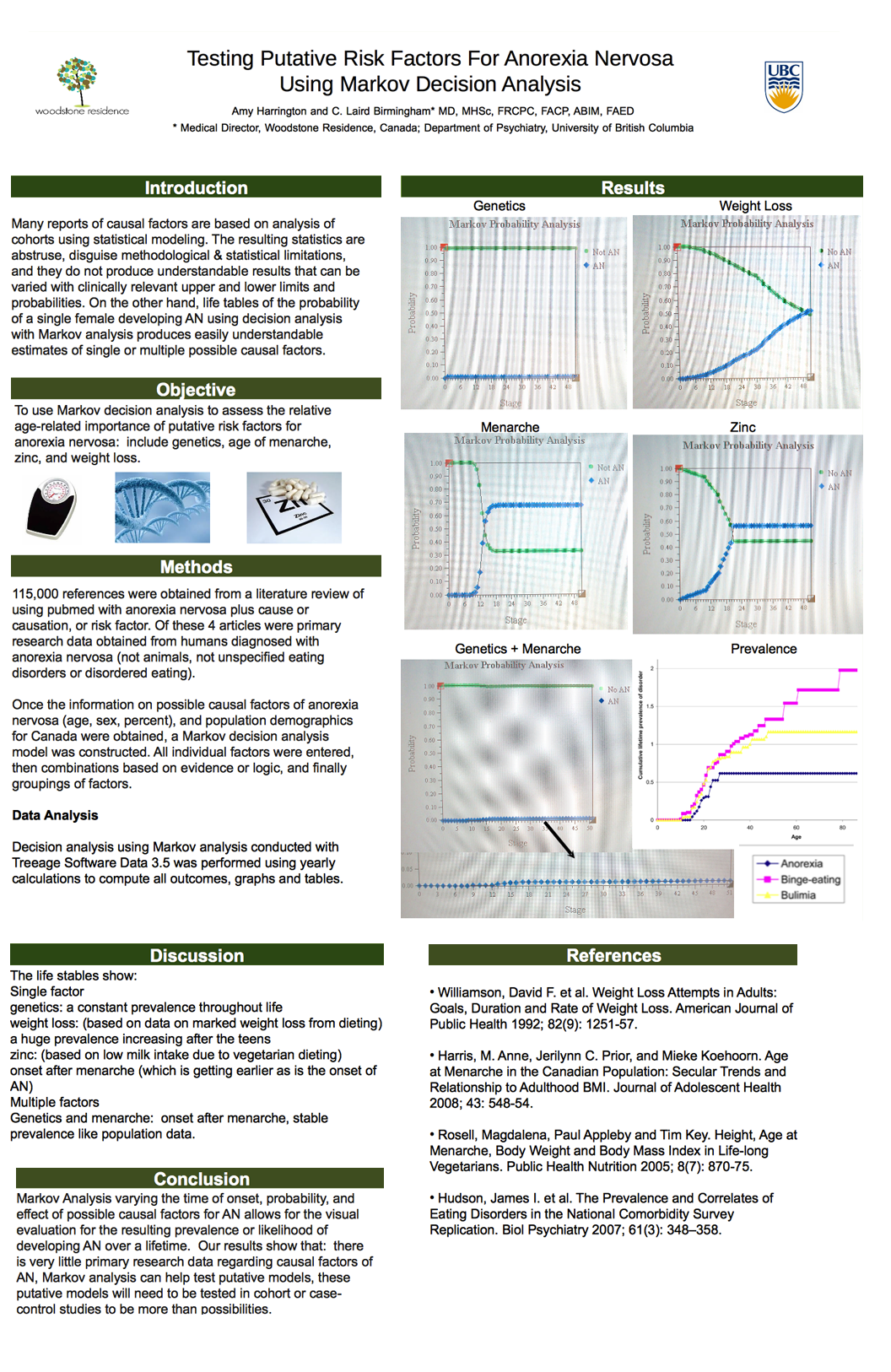 Loreta Scan for neurofeedback in anorexia nervosa
The Loreta Scan is an image of the brain in 3 dimensions that is computed from a digital electroencephalograph (EEG). Neurofeedback is biofeedback using the EEG as the information that the patient sees directly or through a computer game.
Currently in initial stages of research.
Research Partnerships